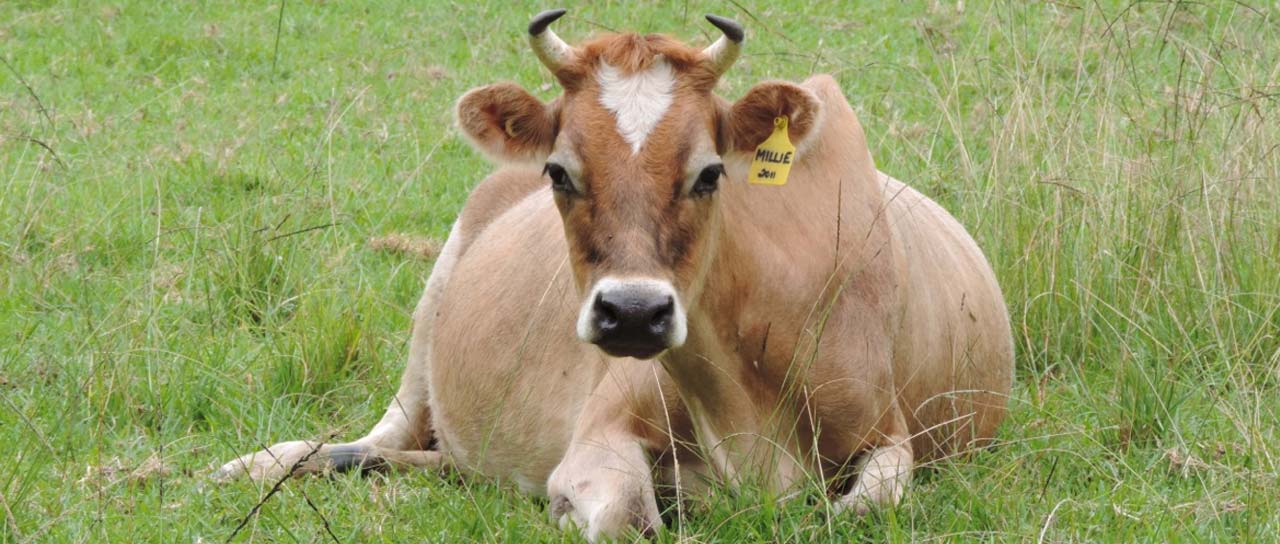 Our animals roam, fear free, in happy herds. They have names instead of numbers. They are friends. Every loss is mourned, every birth celebrated. Each of us play our part, in life and death.
Fleece from alpacas and sheep is used for duvets (doonas), pillows and insulation.
We have slowly built a mixed herd from our foundation cow, Daisy, and day olds we have hand reared as well as natural additions from both Angus and Santa Gertrud's bulls. Male cattle (steers) become beef at between 12 & 18 months.
Our sows are Winnie, Babe and Saddleback Samantha. All are purebred Wessex Saddlebacks, a rare breed increasingly popular with gourmands and foodies who prize the sweetness and melt in the mouth texture of the meat. Piglets are processed into bacon, sausages and ham at between 6 & 9 months.
The bees forage in native bush and grasslands, choosing water from the river, spring fed dam or pristine rainforest creek. We harvest their abundance and use their golden nectar in our products, as well as selling it to those who appreciate the unique healing goodness of pure, unadulterated honey fresh from the hive.
Everything is of the highest quality, handled with care, raised and reared with love . . .